Polished Concrete and Epoxy Warehouse Flooring
Epoxy flooring and polished concrete are ideal solutions for warehouse flooring in the Southern Ontario region. Not only do warehouse floors need to be smooth and safe, they need to withstand high traffic abuse on an ongoing basis.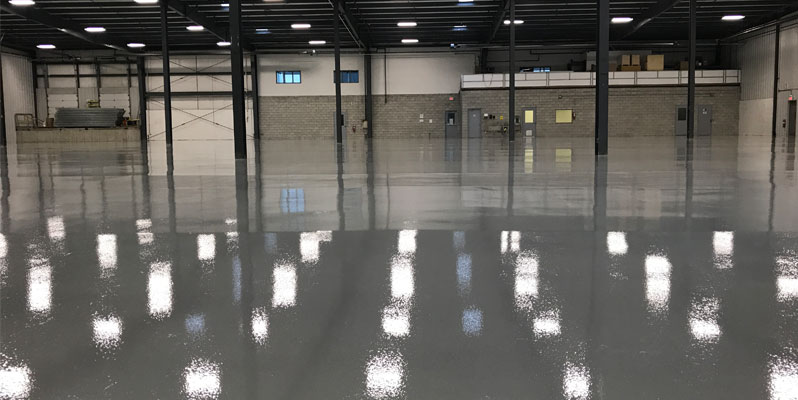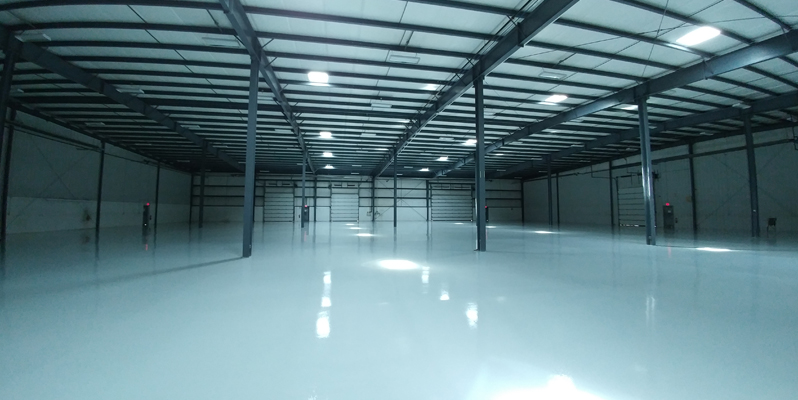 100% Solid Epoxy Warehouse Flooring
At Altra Concrete Solutions we understand warehouse flooring requirements. That's why we use various proven treatment and floor solutions that are not only durable, but attractive as well. Our floor coatings are all 100% solid epoxy to help ensure your warehouse flooring meets or exceeds your flooring needs.
Benefits of Epoxy Floors for Warehousing
Durability – Concrete floors coated in epoxy last many years. They are simply the most durable floors that resist daily wear.
Tough – Epoxy floor coverings are chemically resistant making them an excellent choice for manufacturing plants.
Attractive – With a variety of colors and styles you have so many options including decorative patterns, flakes, glitters and much more.
Maintenance – Epoxy floor coatings are easy to clean. Grease, dirt, dust wipe off easily as the surface is non porous.
Safety – Epoxy coatings are resistant to slippage, impact, heat and fire. The high gloss coating option can also significantly improve lighting in your facility.
Environmentally Friendly – Epoxy coatings are a green option as additional flooring materials are not required.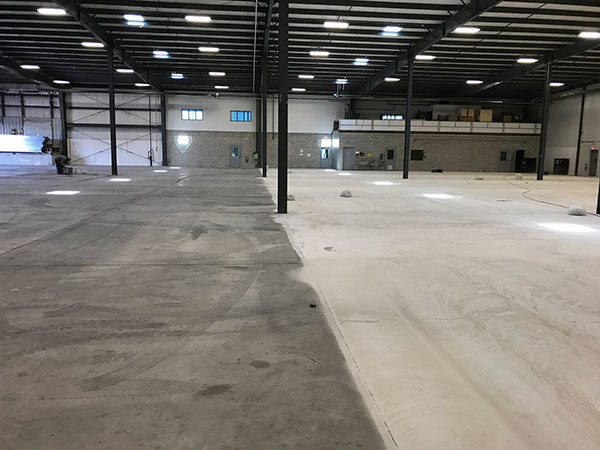 Warehouse Flooring Solutions
Altra Concrete designs and installs seamless warehouse flooring systems for commercial and industrial use throughout Ontario. Whether you have cracks, breaks, or uneven floors, we can provide you with a permanent solution for medium to heavy traffic warehouses. Our highly skilled team will work with you to create a warehouse floor that is durable, safe, attractive, and easy to maintain. All of our flooring systems take into consideration the types of abuse your floor can expect, including chemical spills and heavy machinery demands.
Service Area
The service area for our polished concrete and epoxy warehouse floors includes Windsor, Sarnia, Chatham, London, and Hamilton Ontario, as well as all the small municipalities in between.