Preparing Your Concrete Floors for Refinishing
Concrete Floor Stripping Solutions – Older concrete finishes can leave your floors looking stained, cracked and peeling. Altra Concrete removes sealers, toppings and damaged surfaces in preparation for your concrete floor refinishing project. We also removes old floor coverings such as tile, linoleum, carpet glue and other flooring that have been laid with adhesive.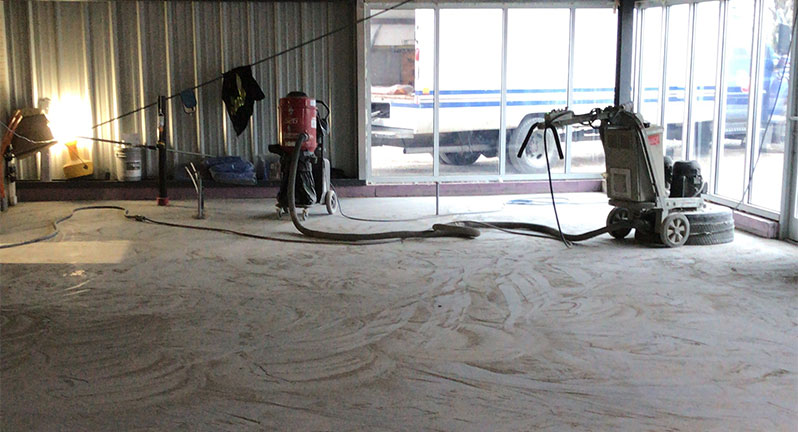 In most cases, Altra Concrete will use a chemical stripper to remove previous coatings. Although it involves increased manual labor and dealing with harsh substances, chemical stripper causes less damage to the surface of the concrete and results in less dust and noise. When the use of chemical strippers is not the best solution, we can also prepare concrete using grinding, blasting or sanding techniques.
We Remove …

Concrete topping
Tile and ceramic
Thin set mortar
Wood Flooring
Underlay and adhesives
Paint and epoxy
Linoleum
Carpet and carpet glue
Urethane and mastic
Sealers
Concrete Flooring Preparation
After the previous materials and adhesives have been removed from your floor, we make sure the surface is properly leveled for the next application. Industrial floor grinders remove imperfections and creates a surface that allows for maximum adhesion. Repairs are performed to correct any cracks, pitting or scaling that has occurred.
Contact us today for a free, no-obligation estimate.
Service Area
Our service area for concrete stripping includes Windsor, Sarnia, London, Hamilton, Chatham, Leamington, and all the small municipalities in between.