Professional Concrete Demolition & Removal Services
Altra Concrete provides concrete demolition and flooring removal services in the Windsor, Sarnia, Chatham, London, and Hamilton Ontario regions. We remove and demolish concrete floors and substrates from commercial, industrial and residential buildings.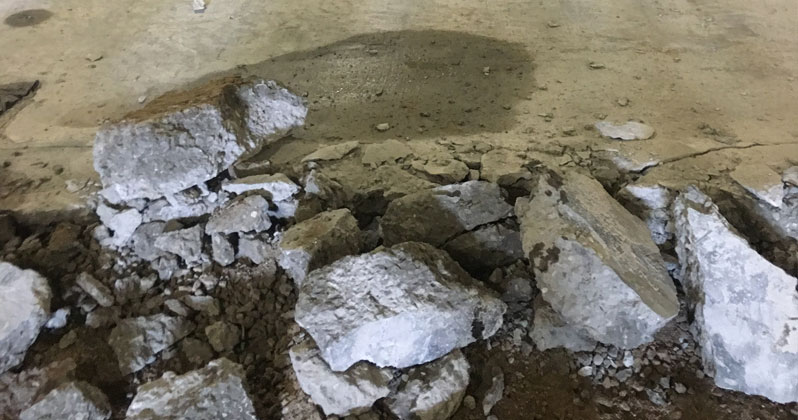 We prefer to repair concrete surfaces whenever possible, however, we realize that concrete demolition and removal may be the only option when the damage is beyond repair. Our services include the demolition, removal and disposal of the concrete and any flooring materials including mortar, tile, brick and concrete topping.
We remove:
Concrete
Tile and ceramic
Brick, stone, and slate
Wood floors
Linoleum and vinyl flooring
Carpet
Epoxy and urethane toppings
Altra Concrete uses industrial floor grinding equipment to remove concrete, floor coverings and finishes from any residential, commercial or industrial building. Your clean and professionally prepared floor will be ready for the installation of your new flooring system.
Contact us today for a free, no-obligation quote for our concrete removal and demolition services.
Service Area
Our service area for concrete demolition projects includes Windsor, Sarnia, London, Hamilton, Chatham, Leamington, and all the small municipalities in between.