We Use a 100% Solid Epoxy System for Your Garage Floor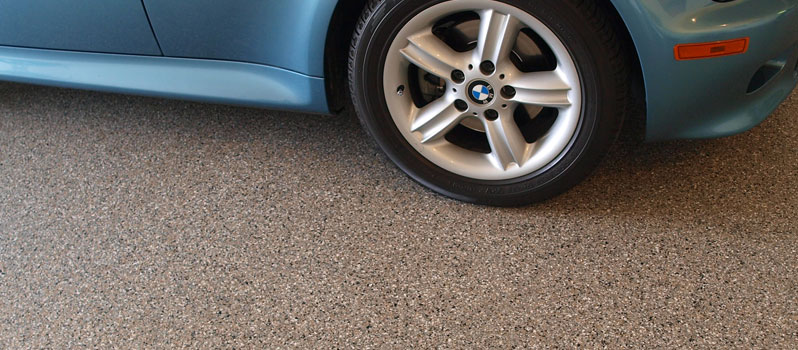 Looking for an epoxy flooring solution for your garage floor surface? We have installed many different kinds of epoxy floor systems to garage floors throughout the Windsor, Sarnia, Chatham, and Leamington region. Many of these jobs included seamless, non-slip finishes that are attractive, safe and durable, requiring little maintenance.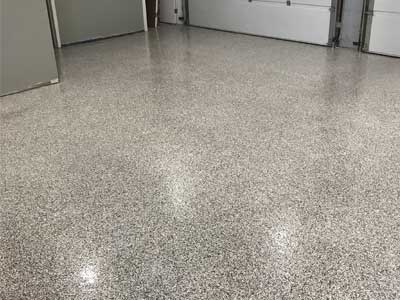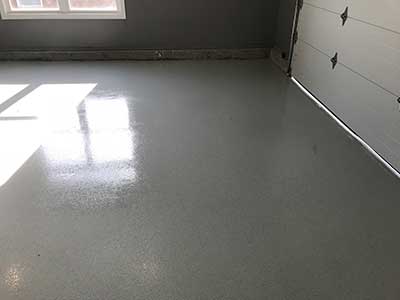 Preparing Your Garage Floor for an Attractive and Tough Epoxy Finish

At Altra Concrete Solutions, we enjoy bringing old cracked and drab floors to life. Prior to decorative finishes or epoxy applications, we use a dust free industrial grinder to prepare your concrete floor. The diamond blades of the grinder slowly smooth and prepare the garage floor for maximum adhesion. Any cracks or defects found are filled in before any coating is applied.
The entire job takes us up to two days. Within 24 hours after completion you can bring your vehicle(s) back in. We do not use any toxic chemicals throughout the entire process. When completed, epoxy floor coatings are attractive, durable, waterproof, and chemically resistant.
Colors & Finishes – There are many solid colours, textures, stains and dyes to choose from. From high gloss finishes to textured finishes that are less slippery, we can turn your garage floor into a vibrant and easy to clean surface.
Anti Slip Epoxy Floors
Ask about our anti-slip epoxy application for reducing slips and falls. Remember … safety first.
Benefits of an Epoxy Garage Floor
Epoxy floor coatings for garages is growing in popularity all across Southern Ontario because of their many benefits.
Durability – Concrete floors coated in epoxy last many years. They are simply the most durable floors that resist daily wear.
Tough – Epoxy floor coverings are chemically resistant making them an excellent choice for manufacturing plants.
Attractive – With a variety of colors and styles you have many options including decorative patterns, flakes, glitters and much more.
Maintenance – Epoxy floor coatings are easy to clean. Grease, dirt, dust wipe off easily as the surface is non-porous.
Safety – Epoxy coatings are resistant to slippage, impact, heat and fire. The high gloss coating option can also significantly improve lighting in your facility.
Environmentally Friendly – Epoxy coatings are a green option as additional flooring materials are not required.
For a FREE, no obligation quote on having an epoxy coating applied to your concrete floor, call us, or send us a quick email.
Service Area
Includes Windsor, Leamington, Chatham, Sarnia, and all the small municipalities in between.