Serving Windsor, Sarnia, Chatham, London, and Hamilton
Altra Concrete provides effective solutions for your concrete repair needs. If your concrete is cracked or splitting, don't wait to have it repaired. Not only can cracks leave your property looking unattractive, it can also be unsafe. Broken concrete can lift and heave creating uneven surfaces, trip hazards and an unsafe environment.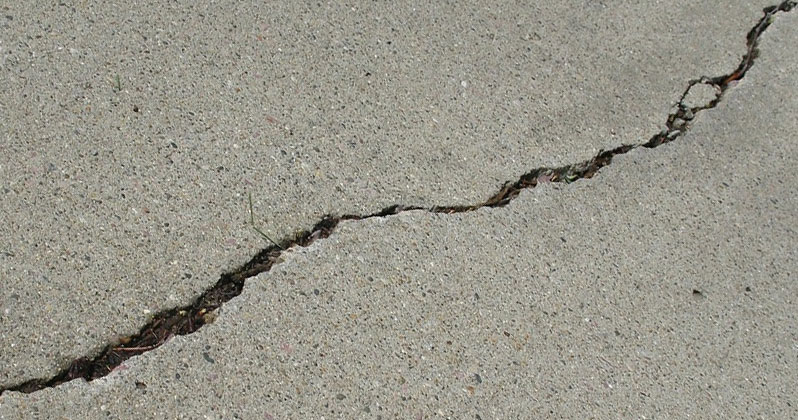 Causes of Cracking Concrete
Concrete flooring surfaces can develop cracks for several reasons. A settling foundation, expansion and contraction caused by seasonal temperatures and moisture, and improper curing can result in fissures, cracks and splitting in your concrete floor. Lack of expansion joints, and the use of salt in winter can increase the likelihood of damage to your concrete surface.
How We Repair Concrete
Flexible Concrete Caulk: All excess dirt and debris is removed from the crack and fill it with a flexible caulk that bonds with the existing concrete.
Epoxy Crack Fill: When more strength is required, we use different types of epoxy crack fills, depending on the floor usage.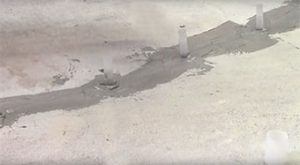 Altra Concrete also repairs concrete that has been damaged by pitting, scaling, and craze lines. Prior to applying any floor coatings, all cracks and imperfections should be repaired.
Epoxy and polyurea crack and joint fillers are the best materials for concrete crack repairs. The result is a smooth, seamless surface with pores that create the strongest bond with the new surface coating.
After repairing the surface of your concrete floor, we can begin preparing the new floor coating of your choice. If necessary, the floor coating application can include leveling and an epoxy resin coating in a large range of colors, designs and patterns.
Contact us for a free estimate on concrete floor repairs.
Service Area
Our service area for repairing concrete includes Windsor, Sarnia, London, Hamilton, Chatham, Leamington, and all the small municipalities in between.