Better Options For Food Industry Flooring
The Food and Hospitality Industries can now benefit from the advantages of epoxy, polyurethane, and polyaspartic flooring. Because of their non-porous easy-to-clean surface, these food industry floor systems are perfect solutions for industries that require highly sanitary conditions. They also offer compliance with the rigorous safety standards required by OHSA.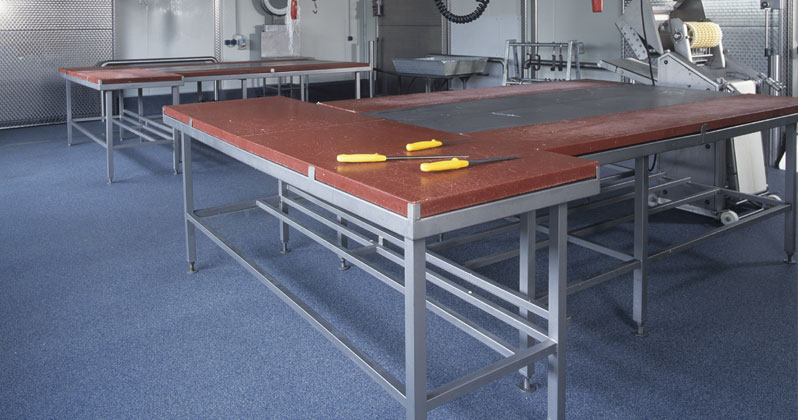 Food spills and repetitive floor cleaning are no longer concerns with the application of non-porous epoxy, polyurethane, and polyaspartic flooring solutions. These types of floor coatings remain durable and resistant to bacterial contamination. For increased health and safety, we can add slip-resistant texture to your floors resulting in fewer work-related accidents due to slip and fall. Cafeterias, food processing plants, restaurants, food markets, storage warehouses and slaughtering facilities are the perfect environments for concrete floor coatings.
In addition to health and safety benefits, epoxy flooring is attractive, easily customized, lasts longer and is more cost effective than many other flooring options.
Benefits of Concrete Coating Systems
How We Do It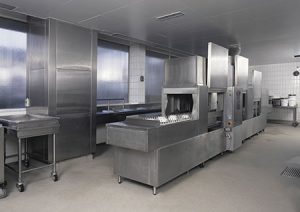 An unattractive and unsafe concrete floor can be refinished into an attractive architectural element. Not only will the attractive finish last for a long time, it will also be much easier to clean. Epoxy floors are resistant to high traffic, chemicals, moisture and staining due to paint, grease, oil and more.
With Altra Concrete, you can be assured that your concrete refinishing and epoxy installation be done professionally from your initial quote through to completion. We take care to protect your business or industry with dust-free grinders to prepare the surface of the concrete for maximum adhesion of the epoxy coating. This process also ensures that all old adhesives, stains and coatings are thoroughly removed prior to the epoxy application. All flooring products we use are non-toxic for the added safety of your industry. The result is a low-maintenance flooring solution that is durable, attractive, waterproof and resistant to chemicals.
Contact us today for a free, no-obligation quote.
Service Area
Includes Windsor, Leamington, Chatham, Sarnia, and all the small municipalities in between.