Safer, Smoother Concrete Floors
Altra Concrete performs many concrete floor leveling and floor sloping jobs throughout Southwestern Ontario. Sloping and leveling is often necessary for concrete surfaces that have settled or do not have smooth, even surfaces. This can be due to the freeze-thaw cycle, upheaval due to frost, or settling of the soil beneath. Even properly jointed slabs can separate and lift causing trip hazards and other safety issues.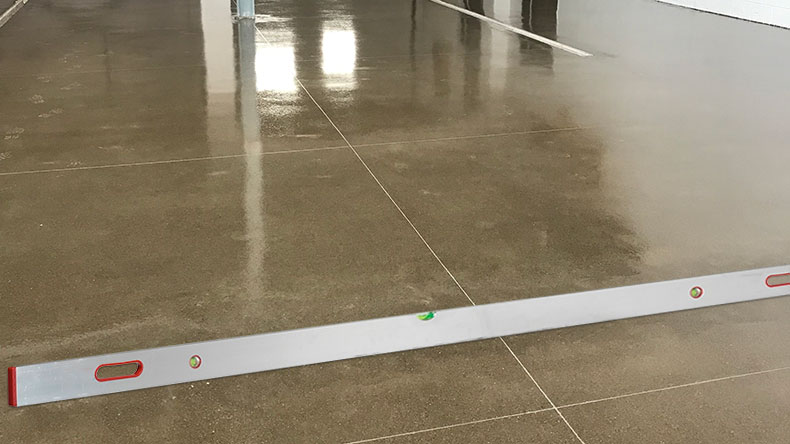 Our Professional Methods
Grinding
When the surface of the concrete contains hills and valleys, or is particularly rough, grinding is often the first step to create an even surface. A powerful industrial grinder with diamond heads is used to remove high ridges. Grinding the surface also helps prepare your floor for maximum adhesion of the applied flooring solution.
Sloping
After grinding your concrete floor to create an even surface, You may still have a floor that is improperly sloped. Altra Concrete uses a self-leveling cement to bring low areas to the proper height. This procedure requires professional knowledge and experience to achieve the optimum end result.
In addition to leveling concrete floors, we also provide concrete repairs, demolition and epoxy flooring solutions. Contact us today for a free, no-obligation quote.
Service Area
Includes Windsor, Chatham, London, Hamilton, Sarnia, and all the small municipalities in between.