Commercial, Residential Rubber Flooring, Windsor, London, Sarnia
Altra Concrete provides rubber surfacing for a variety of applications in Southern Ontario, including swimming pools, decks, home gyms, garages, and so much more. We are experts at installing rubber surfacing that is safe, durable, long-lasting and affordable.
Our rubber floors are made of high quality rubber granules that can handle extreme heat, rain, snow and ice. Our rubber flooring solutions can create a sense of luxury, comfort and safety at home and at work.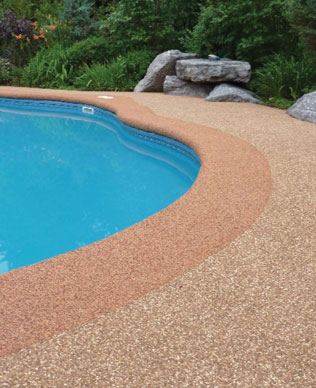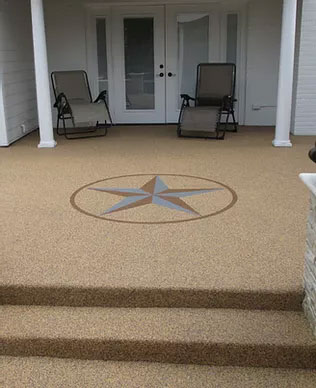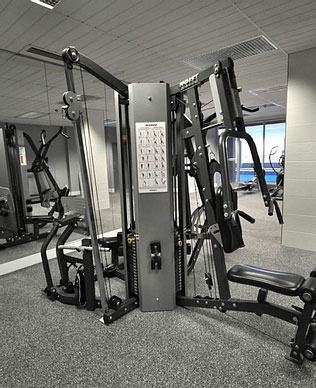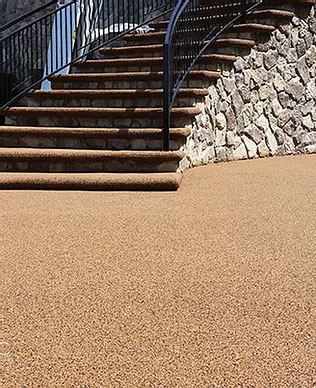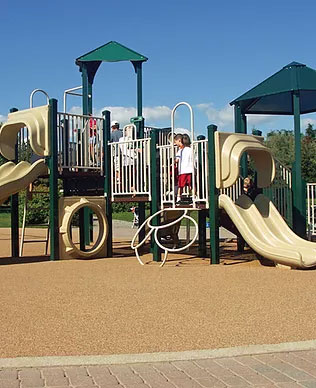 Superior non-slip, durable overlay for concrete, asphalt, and interlocking brick surfaces
What is Rubber Surfacing
Rubber Surfacing is the name given to recycled EPDM rubber granules that are combined with a highly sophisticated polyurethane binder to create a seamless rubber surface.  Once mixed together, the solution is poured directly over existing cracked concrete, asphalt and uneven surfaces in walkways, apartment entrances, stairways and patios. Rubber surfacing is becoming increasingly popular because of its aesthetic and safety features.  The rubber surface is slip resistance, low-maintenance, durable, long lasting and comes in many colours.
Rubber surfacing is also known as rubber flooring, rubber resurfacing, rubber crumb surface, recycled rubber surface, rubber pool decking, rubber paving and rubber concrete coating.
Benefits of Rubber Surfacing
• Impact and slip resistant
• Remains flexible in all environments
• Retains and reduces heat
• Covers cracked, broken, and shifted
surfaces directly over top
• UV and chemically stable

• Long lasting
• Seamless appearance
• Available in a wide range of colors
• Custom design work
• Noise reduction for indoor projects
• Anti-microbial

Our Rubber Surfacing System
At Altra, we use a high grade EPDM rubber granules and advanced polyurethane systems in all of our rubber floor applications.  EPDM is the highest used resilient product on the market. Like steel, EPDM has many different grades and is used for many different applications in a multitude of different markets. Our EPDM has the perfect combination of flexibility and durability to give our customers the best resiliency possible. Our EPDM is installed in some of the toughest, harshest environments in Ontario, specifically the wet deck market. Our EPDM not only protects against chlorine, foot traffic, bacteria and UV rays, it looks beautiful, its seamless, and its extremely safe.
Colour Options
Service Area
Contact Altra Concrete with any questions you may have about our rubberized flooring service.  Our service includes Windsor, Chatham, Sarnia, London, and beyond.